Airport transfers in Northampton
have never been more reliable and comfortable, thanks to our premier taxi service that specializes in getting you to and from the airport in style. Whether you're in Northampton, Kettering, or the surrounding areas, our airport transfers are designed to provide you with a seamless, stress-free travel experience.
When it comes to airport transfers Northampton, our professional drivers are dedicated to ensuring that you arrive at your destination punctually and safely. Our fleet of well-maintained vehicles guarantees a smooth ride every time, allowing you to relax and enjoy your journey to the airport.
If you're in need of a taxi from Northampton to the airport, look no further. Our airport transfer service is designed to cater to your specific needs, whether you're traveling alone or in a group. With our extensive fleet of vehicles, we can accommodate any size party and ensure that your ride to the airport is comfortable and hassle-free.
Airport taxi Northampton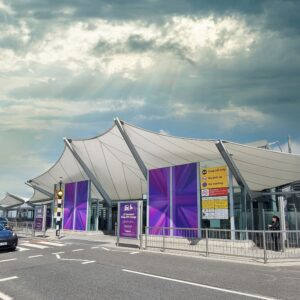 We cover all major Airports near our area. If you need a transfer to or from London Heathrow Airport Terminal 1, 2 3, 4, or 5, London Gatwick Airport, London Stanstead Airport, Luton Airport, East Midlands Airport, or Birmingham Airport. Our drivers can be at your service. Swift Motion Executive Cars will check the arrival time and we will make sure that in case of any delay in your flight, you don't have to pay too much for the car park.
Airport taxi Kettering
For those in Kettering seeking airport transfer services, we've got you covered too. Our airport transfer Kettering service is equally reliable and efficient, making your trip to the airport an enjoyable experience. Our drivers are well-versed in the best routes to ensure you arrive on time for your flight, no matter the time of day or traffic conditions.
In addition to airport transfers in Northampton and Kettering, we also provide taxi services for other travel needs. Whether you require transportation for a business meeting, special event, or simply a night out on the town, our professional drivers and well-maintained vehicles will ensure a pleasant and timely journey.
Our commitment to customer satisfaction is what sets us apart from other airport transfer services in the area. We understand that each client has unique requirements, and we strive to accommodate these needs to the best of our ability. From the moment you book your airport transfer with us, our team works diligently to ensure a smooth and stress-free experience.
As a Northampton-based company, Swift Motion Executive Cars is able to serve Northampton and surrounding areas, which include Kettering, Bedford, Milton Keynes, Daventry, and Wellingborough. All of our cars have full West Northamptonshire Council licenses and private hire insurance. All of our drivers have extensive experience as private hire drivers and are prepared to make your trip stress-free and relaxing.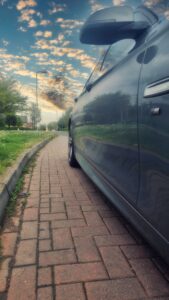 Booking an airport transfer with us is quick and easy. Simply provide us with your travel details, including pick-up location, destination, and desired time, and we'll take care of the rest. Our drivers will arrive promptly at your specified location, ready to transport you to the airport in comfort and style.
In conclusion, if you're searching for reliable and comfortable airport transfers in Northampton or airport transfer services in Kettering, our taxi company is the ideal choice. With our professional drivers, well-maintained vehicles, and commitment to customer satisfaction, we guarantee a superior travel experience. Don't hesitate to contact us for your next airport transfer, and experience the difference our dedication to excellence makes.