In this article, you can find out how much a taxi costs from Northampton to Airport. If you're looking for convenient and affordable taxi services for airport transfers to and from Northampton, Swift Motion Executive Cars is here to cater to your needs. With a commitment to providing reliable transportation, Swift Motion offers competitive pricing for taxi services that ensure a seamless journey to or from the airport. This article will explore the affordable costs of taxi transfers from Northampton to various airports, including the pick-up and drop-off charges.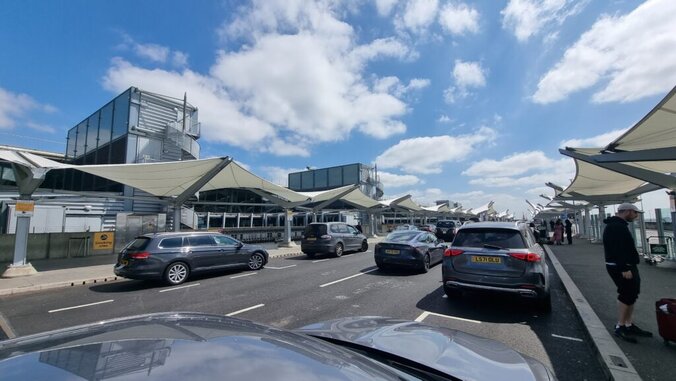 Taxi transfer costs for airport transfers from Northampton:
Reasons to Choose Swift Motion Executive Cars:
Cost-Effective: Swift Motion's taxi costs for airport transfers provide excellent value for money, ensuring you don't have to compromise on quality while staying within your budget.
Reliable and Punctual: Swift Motion prioritizes timeliness, ensuring prompt pick-ups and drop-offs for a hassle-free airport transfer experience.
Comfortable and Safe: Travel in style and comfort with Swift Motion's well-maintained fleet of taxis, equipped with modern amenities and driven by professional drivers committed to your safety.
Flexible Booking: Booking your airport transfer with Swift Motion is easy and convenient. You can make reservations online or contact their dedicated customer service team to arrange your taxi service according to your travel schedule.
Taxi cost from Northampton to airport
Swift Motion Executive Cars offers affordable taxi services for airport transfers to and from Northampton. With their competitive pricing and commitment to customer satisfaction, Swift Motion ensures a comfortable and reliable journey for travelers. Choose Swift Motion for your next airport transfer and experience cost-effective taxi services that make your travel experience stress-free and enjoyable.
(Note: The taxi costs and pick-up/drop-off charges mentioned in this article are accurate at the time of writing and may be subject to change. It is recommended to check Swift Motion Executive Cars' website or contact their customer service for the most up-to-date pricing information specifically for airport transfers from Northampton, including the pick-up and drop-off charges.)